Happy (Good) Friday everyone!
Also, happiest of birthdays to my best friend Katie. 🙂 You may remember, she has a darling baby boy, James, who I got to meet earlier this year.
I hope everyone has a great weekend and a Happy Easter for those who celebrate it.
Even though Ava is still too young to know the meaning of Easter or even remember it this year, I wanted to put together a small Easter basket for her. Mom made some contributions as well!
Basket – Target
Little Miss bib – Baby Gap (sold out now)
Easter book – Home Goods
Leather Moccasin Shoes – Nordstrom, here
Serving plate – Pottery Barn Kids, here
The one thing that hasn't arrived yet is an adorable wall-hanging for Ava's room I bought on Etsy. Here is a picture of the artwork: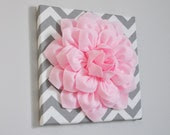 We'll be heading to my mom's place for Easter. Can't wait for some good mama-style cooking!
QUESTION:
What are you putting in your Easter baskets this year for the little ones (or maybe not so little ones!) in your life?
What I wrote on this day in 2013, 2014, and 2015.
(Visited 41 times, 1 visits today)